Man has always observed his home planet and ever since the earliest scripts he has described what he saw and was interested in and puzzled about. The NASA image above was made to document the use of electricity to light up populated areas. New technologies are expanding our knowledge very fast.
My database includes more than 1000 text pages of observations of phenomena seen in the sky by people during the latest 2000 years of human history. Many of them are very useful for us today as a means of dating events. Good examples are solar and lunar eclipses.
I will take an example from Sweden: historians have disputed when an important battle took place in the southern part of this country. Important because the battle caused a change of the royal dynasty from one country to another. One side suggests the battle at 'Olustron' took place in 1229, the other side argues for November 1230. In fact the battle was fought at 17 December 1229 before noon at 10:40. The old description of the battle mentions that a solar eclipse occurred when the battle had started. NASA has published a 'Five Millennium Catalog of Solar Eclipses' where you will find all pertinent data, including maps showing which parts of the Earth that experienced the eclipse. You can also find a similar catalog of lunar eclipses. Everything coinciding with the movement of planets can be dated exactly.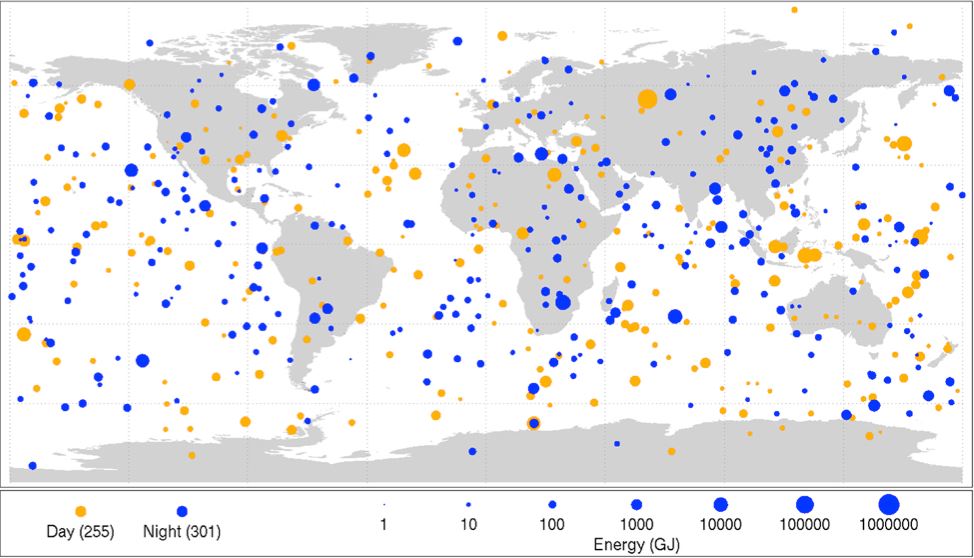 | | |
| --- | --- |
| EXTRATERRESTRIAL subregister (pages) | 1170 |
| Chronological | 552 |
| year 1-1100 | 230 |
| year 1101-1400 | 83 |
| year 1401-1700 | 130 |
| year 1701- | 109 |
| Geographical | 355 |
| Africa | 1 |
| Algeria | 1 |
| Antarctica | 1 |
| Armenia | 1 |
| Australia | 1 |
| Austria | 1 |
| Balkans | 2 |
| Belgium | 1 |
| Brazil | 1 |
| Bulgaria | 2 |
| Burma | 1 |
| Cambodia | 1 |
| Canada | 1 |
| China | 28 |
| Corsica | 1 |
| Croatia | 1 |
| Czechia | 2 |
| Denmark | 13 |
| Egypt | 1 |
| Estonia | 1 |
| Europe | 15 |
| Finland | 4 |
| France | 8 |
| Georgia | 2 |
| Germany | 13 |
| Greece | 3 |
| Greenland | 2 |
| Guatemala | 7 |
| Haiti | 1 |
| Hungary | 1 |
| Iceland | 4 |
| India | 5 |
| Indian Ocean | 1 |
| Indonesia | 1 |
| Iran | 1 |
| Iraq | 1 |
| Ireland | 3 |
| Israel-Palestine | 7 |
| Italy-Roman Empire | 35 |
| Japan | 11 |
| Korea | 2 |
| Laos | 4 |
| Mediterranean Sea | 1 |
| Mexico | 4 |
| Near Middle East | 1 |
| New Zeeland | 1 |
| North Sea | 1 |
| Norway | 5 |
| Pakistan | 1 |
| Peru | 1 |
| Poland | 2 |
| Rhodes | 1 |
| Romania | 2 |
| Russia | 17 |
| Saudi Arabia | 1 |
| Scotland | 2 |
| Spain | 1 |
| Sri Lanka | 1 |
| Sweden | 42 |
| Switzerland | 1 |
| Syria | 1 |
| Thailand | 15 |
| Tunisia | 1 |
| Turkey-Byzantine empire | 20 |
| UK | 27 |
| Ukraine | 3 |
| USA | 2 |
| Uzbekhistan | 1 |
| Venezuela | 1 |
| Vietnam | 3 |
| Comets | 62 |
| Auroras-Magnetic storms | 29 |
| Halo phenomena | 19 |
| Lunar eclipses | 28 |
| Europe | 1 |
| France | 1 |
| Germany | 1 |
| India | 1 |
| Italy | 1 |
| Japan | 1 |
| Laos | 1 |
| Russia | 7 |
| Sweden | 1 |
| Thailand | 4 |
| Turkey | 1 |
| UK | 5 |
| World | 9 |
| Blue moon | 1 |
| Obscure moon | 2 |
| Moon, patches on | 2 |
| Red moon | 2 |
| Meteor showers | 11 |
| Meteorites | 89?? |
| Solar eclipses | 107 |
| Austria | 1 |
| Belgium | 1 |
| Cambodia | 1 |
| China | 4 |
| Denmark | 2 |
| England | 1 |
| Europe | 2 |
| Finland | 2 |
| France | 4 |
| Germany | 3 |
| Greece | 2 |
| Greenland | 1 |
| Haiti | 1 |
| Iceland | 3 |
| India | 1 |
| Ireland | 4 |
| Israel-Palestine | 1 |
| Italy-W Roman Empire | 5 |
| Japan | 2 |
| Korea | 3 |
| Mediterranean Sea | 1 |
| Lebanon | 1 |
| Mexico | 1 |
| Norway | 1 |
| Poland | 1 |
| Russia | 8 |
| Scotland | 2 |
| Sri Lanka | 1 |
| Sweden | 11 |
| Switzerland | 1 |
| Thailand | 2 |
| Turkey-Byzantine empire | 1 |
| UK | 7 |
| Vietnam | 1 |
| World | 24 |